Neha Arora is the Founder of Planet Abled. At university she studied electrical engineering, and prior to starting her social enterprise, she worked for big corporations like Excel and Nokia. Neha found a passion for social entrepreneurship through her personal experiences. She is the daughter of two disabled parents; her father is blind, and her mother is a wheelchair user. As a child, she never understood why she missed out on vacations like classmates and peers. It wasn't until adulthood that Neha realized travel was not accessible to most disabled people. She thought if her family was facing this issue then other families might be as well. Neha started Planet Abled to provide accessible travel solutions for people with different disabilities.
Neha, like so many other deserving female small business operators need our support. A $10,000 gift to The Global Good Fund enables us to provide 1 Leadership Development Grant to another deserving, overlooked social entrepeneur in our 2023 cohort.  Donate now and read on to learn more about how Nehas leadership growth is creating enterprise growth and ripple effect of positive social impact in the community at large.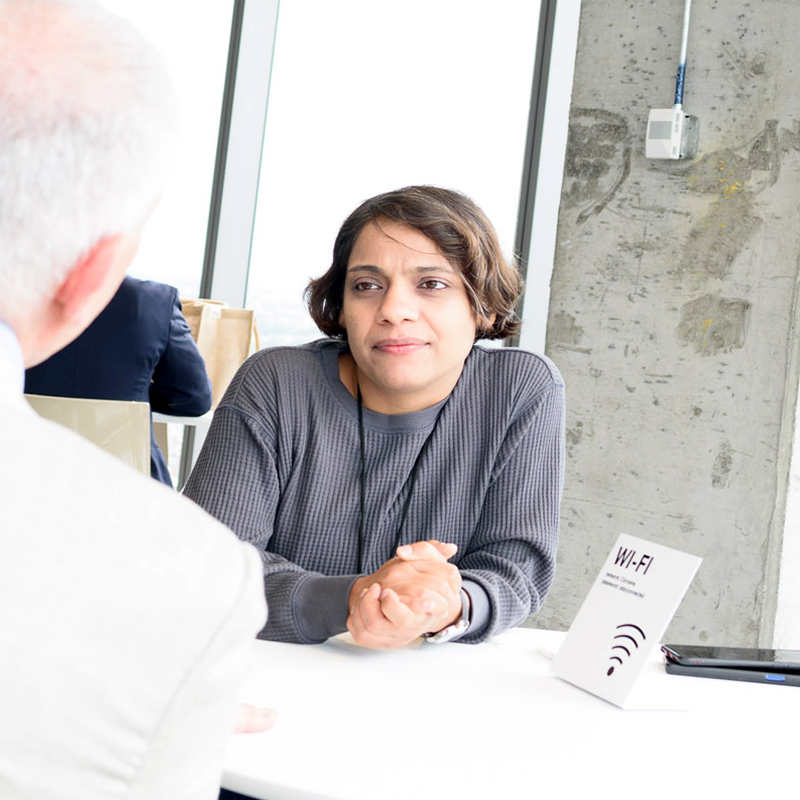 What are some challenges you faced while growing your business?
Two challenges I faced while growing my business was my naivety to the problem I was solving, and the resistance I encountered from society in general. As a child, I thought the main reason we could not travel as a family was financial, so as soon as I started earning an income I started planning a holiday vacation. And that's when I discovered that inaccessibility of the infrastructure in society, and the lack of support for people with disabilities, was the true barrier.
I was born in a very unique family where both of my parents had two different types of disabilities, which means I was very creative and solution-oriented as a child. Once my family did start going places, there were always bad experiences wherever we went due to societal problems and stigmas around disabled people. I reached a tipping point when a mob fight broke out in a temple due to a lack of accessibility around the space, I knew something had to change.
So I did research. I sat in airports for almost three years looking for disabled people coming off of planes, but alas there were barely any. Many of them were convinced that traveling was far more of a hassle and did not see it worth the cost. So I began Planet Abled, a new kind of travel company catering to many different types of people and disabilities. This venture was not about money or doing something cool but about facing a problem that myself and 1 billion others around the world have been experiencing for years.
How have you transformed personally from 2016 to now?
I realized Planet-Abled is not just for people with disabilities wanting to experience travel, but about changing how society serves all of its people. I realized the depth of the problem I was solving, and have learned how to accept and embrace the life I was born into. The challenges I've experienced have made me a better person, and a more empathetic leader. As I've transformed as a leader, I learned about the importance of not overlooking yourself; business growth will only happen when I give myself space and attention this was something I was able to learn via the Global Good Fund Fellowship. The Fellowship reminded me how important it was for a leader to both invest in myself and not overlook when I needed to pause and reset.
What are some personal accomplishments you're extremely proud of that have occurred between then and now?
When I started Planet-Abled I was the least traveled, travel company owner; I had never been outside of the country! As I've built this business I have met so many people along the way, many of who have opened doors and challenged me to think in ways I never dreamed of. Essentially, what started as a passion project to get people with disabilities traveling has become so much more. The people I meet along the way keep challenging me, and I keep challenging myself because why not? I am now clear that this is not just a business getting people to a destination, but it's about providing access and opportunities.
What are some business accomplishments you're extremely proud of that have occurred between then and now?
Building an international network has been one of my biggest accomplishments. We are in the 7th year now, and it has been amazing however it hasn't always been pleasant. Over the years the business has evolved based on the learning and gaps in the industry. We had leveled up an industry that basically didn't exist. We started as an inclusive travel provider and now we are the only global company in the world that mixes disabled and non-disabled people to travel together.
I've learned how to draw strength from others. For example, when people ask me, "why do you do this work if it's so hard?" But when I read travelers' reviews, I get the fuel I need to keep pushing. I'm constantly learning and gaining perspectives I didn't have before. Not to mention, our travelers are connecting and exploring the world with one another and realizing they are not alone.
My focus on building a global community has been key to my business's growth. For example, when I recognized that I was not attracting a lot of investment in India, I pivoted and traveled to Europe. There I was able to form new networks that created new opportunities for the business; I realized there was a whole new world out there full of possibilities. Through further networking, I was invited to speak at an Impact City Conference in the Netherlands. This opened the door to an even larger network and was a game changer for me and the business.
How have you persevered between starting Planet Abled and now?
Since I started Planet-Abled I knew there was no 'plan B'. It has always been, how will I make this work? At my lowest point in 2017, I gave myself two options; stop everything and focus on raising funds and surviving, or, run on the momentum I created and put whatever money I'd made or raised in the bank. At that juncture, Planet-Abled had a few investors who gave us more funding than we thought we needed, and I chose to take it and put the excess funds into the bank. I'm glad I chose the second option because when Covid came, and investors dried up, our business persevered.
As tough as Covid was, it provided me the chance to pause, step back and think about how my company can positively impact more people. To change the world, I realized I had to create something truly revolutionary and bring more people along. So I traveled to Europe and met people who were more willing to listen and support what Planet-Abled was doing. And when you have the right people around you, it's easier to push on, especially during hard times.
How did The Global Good Fund Fellowship contribute to your Journey?
The Global Good Fund gave me freedom. They taught me to advocate for myself, ask for what I need, and hesitate. The Global Good Fund team is amazing; they are judgment-free, helpful, and always there for us fellows. The network of entrepreneurs, Danny Weissburg and Zak Kaufman for example have been incredibly helpful to me and my personal leadership growth. The Global Good Fund taught me what fellowship actually means; it's a true tribe that stays connected to you every step of the way.
What are your goals for the future?
My goal is to make Planet-Abled a standard because travel should be accessible for everyone. There shouldn't have to be a separate travel company for disabled people; travel should be equitable and available for everyone. We are working on an international framework of certification and standardization in partnership with stakeholders in the hotel, museum, and hospitality industries. The future I see is one where creating experiences for people with disabilities is exciting and stigma-free. As far as my personal future goals go, I want to travel more, relax more and positively impact the travel industry so that it can serve all people without me
What is some advice you would give to a current Global Good Fund Fellow?
Be genuine, honest, and transparent about everything you are doing. When you're authentic people will be more willing to work with you and help you; we live in an interconnected world, and building relationships with others is key to success. Also, it is equally important to invest in building your leadership capacity as it is to invest in building your business. Focus on becoming your best self as a mechanism to drive business growth.