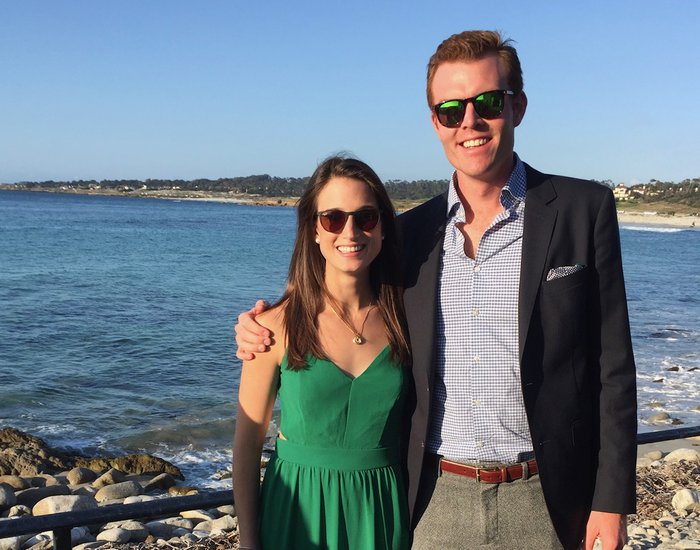 Pennsylvania native, Alex Gilroy, left behind her friends and family to begin a new chapter across the country, settling down in the San Francisco Bay area. Although the biggest risk Alex has taken to date, she credits this one decision for entirely shaping her fulfilled adult life.
Alex became involved with GGF's Young Executives Council two years ago after meeting who she describes as our "rock star" CEO, Carrie Rich, realizing our mission was one she whole-heartedly wanted to stand behind. Currently working in the healthcare industry as a clinical specialist for Genentech, Alex is extremely passionate about helping patients and making a difference in people's lives.
A mentor once told Alex, "Don't race too fast to get ahead. Take your time in each role you take on. Learn as much as you can so when you get where you're going, you're as good as you can be", and she's done her best to live by this wisdom ever since. Throughout her journey, the greatest leadership lesson Alex has learned is about the importance of inclusivity and social awareness, making sure everyone around you feels heard, and to pick up on social cues to know when they don't.
Growing up, Alex dreamed of becoming an architect, spending hours as a 10-year-old drawing floor plans of homes and schools. Fast forward 20 years, and the only concrete plan she sees in her future is creating a family with her amazing husband, Shane. For the first time in her life, Alex is unsure of exactly where her path will lead, and she's okay with the unknown- it's exciting!
She does, however, recognize her passion for making a difference in this world, and works to encourage other young people to do the same. She finds it most effective to sit down and talk about what makes them tick and what gets them excited, building from there. After all, one small conversation can make all the the difference.