BY: KIMBERLY LEWIS, PRESIDENT & CEO AT GOODWILL INDUSTRIES OF EAST TEXAS
2018 FELLOW SPONSORED BY THE DIANA DAVIS SPENCER FOUNDATION
Social entrepreneurs have many responsibilities in managing their operations, and one of the primary tasks is to establish a Board of Directors. In many cases, the board is typically small in the beginning and comprised of a few people who support the founder's vision.
As the company grows, so will the Board. This presents an opportunity to diversify the Board to match the community, as well as the needs of the business. I've been actively working to open the door for other people of color for nearly two decades. I've been a voice at the national level on the value of diversity, equity and inclusion in the workplace for the last seven years. It has long been a desire of mine to get to a position where I could provide career opportunities for people of color.
I grew up in Charleston, SC during a time when African Americans owned many of the small businesses, but were absent in board rooms and at larger businesses traditionally run by white males. As a young newspaper reporter at our local daily – The Post and Courier, I saw this up close. It was there that I surmised that in order for me to have a voice, I needed a seat at the table. After 12 years, I left the paper to build my own table and now I invite people from all backgrounds to be heard.
There are three basic types of Boards:
Boards who drive the mission – usually consisting of volunteers who serve as an extension of staff. They serve in a non-paid staff roll, such as a tutor or a bookkeeper.
Boards who offer a high level of expertise. These are local professionals who provide expertise in business – attorneys, doctors, business leaders, engineers, etc.
Boards who have means and money to contribute financially to the organization either personally, through their business or through their connections.
Whether recruiting for mission, expertise, or money and means, every effort should be made to recruit a diverse group of people. This means recruiting for gender, ethnicity, age, sexual orientation, and religion, as well as occupational knowledge.
So how do you recruit individuals that are not represented on the Board already? The answer: be intentional and purposeful. For example, if ethnic diversity is lacking, then seek out local Hispanic or African American business alliances, or national organizations, such as the National Hispanic Business Group, the Association for Latino Professionals of America, the Urban League, the NAACP or The Links Incorporated. Once you identify the local and national groups, then join them or ask for a list of local members seeking Board service opportunities.
Local leadership development organizations often have local experts and up and coming leaders who are eager to learn more about non-profit and business operations.
Attend and support social events sponsored by various affinity groups, such as a LGBTQ Pride Day event, to get to know some of the members. Additionally, companies of existing board members may have various affinity groups with members looking to expand their professional circles.
Don't be afraid to have honest discussions with the Board about diversity. If everyone at the table looks and acts the same, then the Board lacks diversity. There is a business case for diversity that quantifies the benefits of recruiting a diverse group of people who not only bring a diverse look to the organization, but also a diversity of thought to meetings.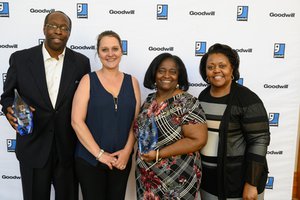 xxxxxx