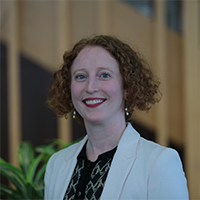 We welcome Larissa Harari as Client Engagement Manager at The Global Good Fund Consulting Services, where she is responsible for the relationship with the clients and overseeing the Program's operation and management. She supports research and analysis, program design for new proposals, and program evaluations.

Larissa Harari has been working for 8 years at the front or backstage of social projects and enterprises, with grassroots organizations in Brazil managing programs on skills-based education for youth and first employment, migrants' socioeconomic integration, and social entrepreneurship. Larissa is an explorer, social innovator, and intrapreneur who loves to dive into different social policy topics that aim to reduce poverty and inequality. She has built many programs from scratch and enjoys the challenge and the journey of having an idea turn into action, gathering followers and ambassadors, seeing the results, and impacting people's lives. Larissa is a 2016 fellow of the Amani Social Innovation Management Program and a 2022 graduate in International Development and Policy from Duke University and a Rotary Peace Fellow.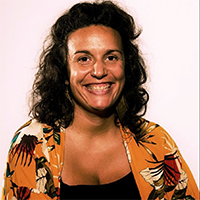 Melissa Hayes is the Senior Director of Programs at The Global Good Fund, where she is responsible for overseeing our Flagship Fellowship Program. In this role, Melissa is accountable for the strategic implementation of the Program design and evolution.

Melissa is an entrepreneurial program designer, facilitator, and certified coach with more than 15 years of experience working across industries and organizations globally. With an MSc in Sustainability, Science and Policy and a Ms in Applied Positive Psychology, she has dedicated the last 10+ years to driving positive impact and has a track record of designing and delivering a portfolio of international programs in the fields of sustainability, leadership development, social innovation, and well-being. Having worked for organizations such as FIFA, The City of London Corporation, and Amani Institute, she has extensive experience working with individuals and organizations in the public, private and social sectors at different stages of their journey.